"If you don't like what they're asking you don't accept the premise of the question."
— Annabeth Schott, The West Wing
'Boring' is not a demonstrable intrinsic quality of anything. It's not that it is boring, it's that you are bored.
In thinking about the SlutWalks and what they mean, these two quotes keep coming back to me, as getting to the heart of what, for me, is their main point. The SlutWalk is not an argument that calling someone a slut is OK. It's about demonstrating that the word slut is a meaningless concept, which refers to nothing more than behaviour that the accuser disapproves of. As Clementine Ford argued, the difference between expecting women to wear the burqua and expecting them to go around in "mom jeans" is one of degree, not kind.
Germaine Greer attacked the concept from a different angle, pointing to the word's origins as referring to a woman who was dirty, unclean:
In mixed digs in our tolerant universities, it's the women who are forever cleaning the shared facilities, because the men won't. The con is a simple one. If you don't mind that the toilet's disgusting, then don't clean it; if you do, then do. Girls don't have the option of not minding. Dirty house equals dirty woman equals tramp.
It's about the fact that a man can be dirty or sexually promiscuous and generally society gives it no extra significance. He is still assumed capable of being good at his job, fun to have a beer with, and he is always assumed to retain the right not to be assaulted. SlutWalk seeks to address the idea that a woman's behaviour in one sphere of life should have no bearing on how she is judged in other spheres. She can be a "slut" and manage a business, and she can be a slut without giving up her legal rights.
Of course the concept is messy, hard to pin down, because it is one that is deeply embedded in our culture. But at its most basic, the SlutWalk is where people march in short skirts, business attire, or exercise gear; the word slut is hurled at women in all of those outfits, because it is never really about the clothes.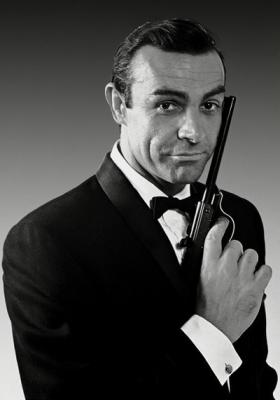 This is what a slut looks like.
I hesitated in writing this post, because the concept of "slut" is so broad that it is open to many interpretations, not just from the people who would use it to insult a woman, but also by the women who choose to either reclaim or demolish the word. When I saw that the Perth SlutWalk was going to be sponsored by Sexpo, I was troubled, because it felt like missing the point, but I also understand that because the concept is so huge and so subjective that it's OK that I don't identify with everything that progressive/feminist activists do (and also because I am not doing the work, and my attitude is that if you're not helping you should think very carefully before jumping in to criticise those who are).
But now they have announced "HOVEMBER – a month dedicated to promoting the true aims of SlutWalk" and I now I want to say no. I am not interested in critiques of SlutWalk that say we shouldn't use the word slut because it is divisive and off-putting to "non-sluts". I recognise that the attitude that a slutty woman brings rape upon herself is the same attitude that causes governments to ignore centuries-old principles of the rule of law in order to punish those who do not conform. I strongly agree that part of the aims of SlutWalks should be to oppose taking away the legal rights of prostitutes in the same way as it is about using sexual "morals" to take away the rights of any woman who is not sufficiently chaste. It is the same fight.
But a month of burlesque and pole-dancing to protest slut-shaming is accepting the premise. Yes, part of the aim is to make it clear that women should be free to do any of those things. But it also needs to be about breaking down the us-and-them dichotomy. The idea of women being free to have sex "like a man" should not be about replacing one stereotype with another. Women should be free to have sex like men in the sense that a man's sexuality is seen, accurately, as just one facet of his character. The response to those who want to force women into one specific role is not to spend a month focussing on another specific one.