So long and thanks for all the fish
By Brian on December 31, 2013
Warning: longer essay-style post. David B Anthony in his extraordinary book The Horse, the Wheel, and Language: How the Bronze-age Riders from the Eurasian Steppes Shaped the Modern World tells us that language normally changes so that speakers 1000 years […]
Posted in History, Language | 17 Responses
By tigtog on September 14, 2011
This week's whimsy is brought to you by archaeologists discovering an enormous gladiatorial compound buried near the banks of the Danube outside Vienna. Please share any bits and pieces you have come across recently that have surprised, delighted, intrigued or otherwise positively engaged you.
Posted in History, Language, Levity | Tagged whimsy | 26 Responses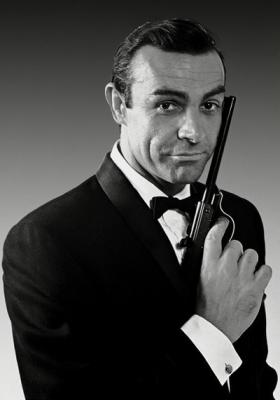 By Anna Winter on August 14, 2011
SlutWalk seeks to address the idea that a woman's behaviour in one sphere of life should have no bearing on how she is judged in other spheres
Posted in Activism, Culture, Feminism, Language, Sexuality, Women | Tagged Crime, Culture Wars, gender & equality, Law, Perth | 40 Responses
By Anna Winter on May 8, 2011
Visual communication is generally thought to be inferior to verbal and written communication. But sometimes the lack of respect given to the visual as a means of communication gives it a power that more respected means don't have. The Obamas and the Kennedys provide an interesting example.
Posted in Creativity, Language, Politics | Tagged roundtable | 106 Responses
By Kim on March 2, 2011
Tony Windsor made the comment the other day that we were not actually debating a carbon tax but a relatively trivial issue about politicians lying. I was thinking this morning that he could have gone further – we are actually […]
Posted in Environment, Language, Media, Politics | Tagged Climate change | 80 Responses
By Mercurius on June 25, 2010
The town where I am fortunate to live, work and teach is situated in one of the most agreeable areas of rural NSW, and the locals are among the most resilient, resourceful and earnest people you could ever hope to […]
Posted in Education, Government, Language | 82 Responses
By Mark Bahnisch on May 18, 2010
Apropos of the AWU's Resources Super Profits Tax ad [reproduced here on LP], Peter Van Onselen has written a piece in today's Australian warning Paul Howes of the dire consequences should he engage in that cardinal sin, appearing to advocate […]
Posted in History, Language, Media, Politics | Tagged ACTU, Advertising, labour movement, mining industry, rspt, unions | 108 Responses
By Mercurius on April 15, 2010
It is accepted wingnut wisdom that "personal responsibility" is the crucial element that separates civilisation (our gun-toting, refugee-bashing, home-schooled neighbourhood) from the barbarians (publicly-educated, prosocial, multi-branched liberal democracies). At the level of theory, the trope of "personal responsibility" conceives of […]
Posted in Disasters, Economics, Education, Language, Philosophy, Sociology | Tagged Ethics | 56 Responses
By Mark Bahnisch on February 24, 2010
The other day, I mentioned Clive Hamilton's series of posts on climate change denialism at The Drum. In today's edition, Hamilton comments: Indeed, those who study the climate itself rather than the bogus debate in the newspapers and the blogosphere […]
Posted in Activism, Disasters, Environment, Language, Media, Politics, Science, Sociology | Tagged Climate change, Ethics | 105 Responses