So long and thanks for all the fish
By Anna Winter on January 18, 2012
Because apparently the best way to counter simplistic, misguided arguments is by making different simplistic, misguided arguments.
Posted in Culture, Feminism, Media, Religion, Sexuality | Tagged abortion, Women | 66 Responses
By Mark Bahnisch on November 25, 2011
Marcus Campbell provides some good reading, and a good basis for reflection on White Ribbon Day at The Drum. In the piece, to my mind, this quote from sociologist Dr Michael Flood epitomises the challenge that faces us, and the […]
Posted in Activism, Culture, Feminism, Masculinity, Sexuality, Sociology, Women | 1 Response
By Anna Winter on November 2, 2011
I really wanted to write a good review of this book, but this was not the book to do it. Abbott is a conviction politician, no matter how angry certain commenter may be when I say that. He wants power, yes, and he is ruthless in his pursuit of it. But he wants power for a reason, not just for its own sake. I just hope that the debate this book sparked gets people talking about what those reasons are.
Posted in Creativity, Feminism, Politics, Religion, Women | Tagged Books & Writers & Writing, Culture Wars, gender & equality, ideology, politics & govt, Tony Abbott | 100 Responses
By Mark Bahnisch on November 1, 2011
Julian Assange, a little late to the party, penned an op/ed for Fairfax last week defending Andrew Bolt's 'right to free speech'. It's an odd piece of writing. Assange asserts, all John Stuart Mill-like, that: The best policy decisions result […]
Posted in Culture, Feminism, Law, Masculinity, Politics, Race, Relationships, Sociology, Women | Tagged Indigenous, roundtable | 116 Responses
By Kim on October 11, 2011
I have a story in Crikey today on Campbell Newman's travails. The Lord Mayor turned Opposition Leader outside Parliament has been on the back foot for over a month, displaying tetchiness over demands that he more fully disclose his financial […]
Posted in Feminism, Politics, Process, Queensland, State & Territory Elections | Tagged Brisbane | 11 Responses
By Helen on September 8, 2011
The AGE must have thought At Home With Julia was a doco, because they had an item about it in the News section today. "Slight it certainly was, but not fundamentally unkind – to the Prime Minister at least." Er, […]
Posted in Culture, Feminism, Masculinity, Media, Relationships, Women | Tagged Film-TV-Video etc, roundtable | 139 Responses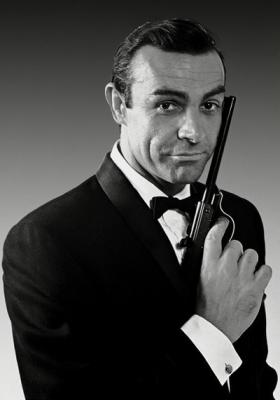 By Anna Winter on August 14, 2011
SlutWalk seeks to address the idea that a woman's behaviour in one sphere of life should have no bearing on how she is judged in other spheres
Posted in Activism, Culture, Feminism, Language, Sexuality, Women | Tagged Crime, Culture Wars, gender & equality, Law, Perth | 40 Responses
By Robert Merkel on July 28, 2011
It appears that former Victorian Police Commissioner Christine Nixon's new book (of which you can read an extract here) has relit the metaphorical fires surrounding her tenure. Her political battles with sections of the force, and News Limited, were brought […]
Posted in Disasters, Feminism, Sociology | Tagged black saturday | 89 Responses
By Anna Winter on May 16, 2011
"How does "slutwalking" differ in substance from the hypothetical example of a middle class person of either gender parading around the streets of a notoriously poor and violent inner city suburb displaying their iPod, iPhone, iPad and a wallet obviously stuffed with money?"
Posted in Activism, Feminism | Tagged Crime, Ethics, roundtable | 254 Responses
By Kim on March 8, 2011
Happy International Women's Day! It's the hundredth anniversary, and from where I sit, it's a bit of a pity that most of the public debate has been dominated by people like Gail Kelly and Quentin Bryce talking about the urgent […]
Posted in Feminism, Media, Politics, Women | Tagged roundtable | 100 Responses