So long and thanks for all the fish
By Brian on April 19, 2013
You might recall that Julia Gillard kicked off her week in Western Sydney with an announcement of a new taskforce to combat gang crime at a cost of $64 million. If you read through her press conference, she emphasises open […]
Posted in Federal Elections, Immigration, Media, Process | Tagged asylum seekers, Crime, gangs | 81 Responses
By Anna Winter on March 27, 2013
The power of clothes: why is this still even a debate that serious people are having?
Posted in Activism, Feminism, Terrorism | Tagged clothes, Crime, culture, feminism, freedom, safety, slut walk, Women | 24 Responses
By Helen on April 1, 2012
The recent chin-stroking by various people regarding Trayvon Martin's death at the hands of a vigilante crank is shameful. I was reminded of Maia's commentary on the victim-blaming attending the Dominique Strauss-Kahn case. (In an astonishing coincidence, both Martin and […]
Posted in Authoritarianism, Law, Media, Race, Sociology | Tagged Crime | 167 Responses
By Robert Merkel on January 17, 2012
After the controversy surrounding the two past Victorian police commissioners, it seems that traditionalists are going to like Ken Lay just fine. One of his first acts as commissioner was a new dress code that bans officers from having ponytails, […]
Posted in Law | Tagged Crime, Melbourne, Victoria | 14 Responses
By Robert Merkel on October 27, 2011
Margaret Simons at Crikey summarizes the Victorian Office of Police Integrity's report of an investigation of the dealings between the Victorian Police Association, former Deputy Commissioner Sir Ken Jones, ministerial adviser (and former police officer) Tristan Weston, and various Victorian […]
Posted in Law, Politics | Tagged Crime, Victoria | 16 Responses
By Robert Merkel on September 21, 2011
Nature's news section reports on the trial of six Italian seismologists and one government official for manslaughter. They face charges based on statements made by the committee the accused were members of in the days leading up to an earthquake […]
Posted in Disasters, Science | Tagged Crime, earthquake | 27 Responses
By Kim on August 17, 2011
(We all know only lefties gloat. Brendan O'Neill told us.) So, Margaret Simons, writing in today's Crikey, probably rightly, suggests that the latest revelations in the #notw phone hacking saga imply that to Rupert's crown, no woman or man of […]
Posted in Media | Tagged Crikey, Crime, fairfax, future of journalism | 67 Responses
By Kim on August 17, 2011
British Prime Minister David Cameron's speech to the House of Commons in the aftermath of the English riots set the tone for a bizarre crackdown: Responsibility for crime always lies with the criminal. But crime has a context. And we […]
Posted in Authoritarianism, International, Law, Media, Politics, Race, The Web | Tagged civil disorder, Crime, Europe, facebook, London, social housing, social media, Tories, twitter, welfare policy | 76 Responses
By tigtog on August 16, 2011
The last thread has grown long and slow to load. Here's two kick-starters for further discussion – Zygmunt Bauman on the UK Riots and this photo of Londoners coordinating to clean up their neighbourhoods after calm was restored.
Posted in Politics, Sociology | Tagged civil disorder, Crime, Europe, London, roundtable | 134 Responses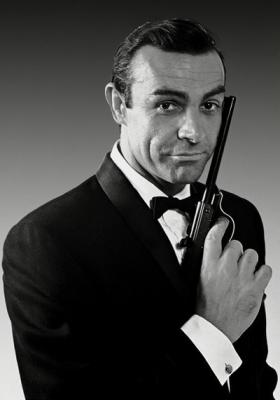 By Anna Winter on August 14, 2011
SlutWalk seeks to address the idea that a woman's behaviour in one sphere of life should have no bearing on how she is judged in other spheres
Posted in Activism, Culture, Feminism, Language, Sexuality, Women | Tagged Crime, Culture Wars, gender & equality, Law, Perth | 40 Responses
By Mark Bahnisch on August 10, 2011
It's time for another thread on the English riots, since the last one is now rather long.
To update on some of the analysis, the prediction that a number of the usual suspects would turn the events into a partisan football has unsurprisingly been borne out. So let's ignore that, and have a look at what we know about what's happened and what it means.
Posted in Politics, Sociology | Tagged civil disorder, Crime, Europe, London, roundtable | 434 Responses