Browse:
Home
/
gender & equality
So long and thanks for all the fish
By Anna Winter on November 2, 2011
I really wanted to write a good review of this book, but this was not the book to do it. Abbott is a conviction politician, no matter how angry certain commenter may be when I say that. He wants power, yes, and he is ruthless in his pursuit of it. But he wants power for a reason, not just for its own sake. I just hope that the debate this book sparked gets people talking about what those reasons are.
Posted in Creativity, Feminism, Politics, Religion, Women | Tagged Books & Writers & Writing, Culture Wars, gender & equality, ideology, politics & govt, Tony Abbott | 100 Responses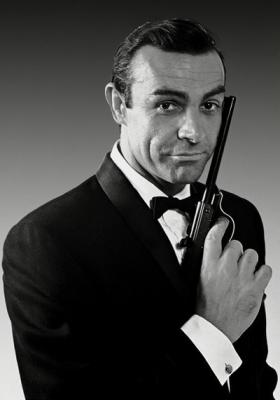 By Anna Winter on August 14, 2011
SlutWalk seeks to address the idea that a woman's behaviour in one sphere of life should have no bearing on how she is judged in other spheres
Posted in Activism, Culture, Feminism, Language, Sexuality, Women | Tagged Crime, Culture Wars, gender & equality, Law, Perth | 40 Responses
By Idiot/Savant on December 20, 2008
Crossposted from No Right Turn On Thursday, 66 countries supported a landmark declaration in the UN General Assembly calling for full equality regardless of sexual orientation or gender identity, the legalisation of homosexuality, and an end to "violence, harassment, discrimination, […]
Posted in International, Lesbian and Gay, Politics, Religion | Tagged gender & equality, United Nations | 62 Responses
By Kim on August 27, 2008
It's been 45 years since Betty Friedan published The Feminine Mystique. Via The Global Sociology Blog, I've just read this op/ed by historian Stephanie Coontz – author of Marriage, A History – writing in the Guardian to mark the anniversary. […]
Posted in Activism, Developing world, Economics, Feminism, History, Industrial Relations, Parenting, Poverty, Religion, Sexuality, Sociology, Women | Tagged Culture Wars, Europe, gender & equality, Islam, Middle East, neoliberalism, USA | 123 Responses
By Darlene on August 5, 2008
  Poor Paula Wriedt is obviously having a difficult time at the moment. It's hard enough to endure such times without media interest, so it must be even tougher with the media lurking about. Imagine how hard it must be when […]
Posted in Culture, Masculinity | Tagged gender & equality, Victoria | 87 Responses
By Kim on August 5, 2008
Well it's August so it must be time again to condemn. Here's a twenty third open condemnation thread. What's getting up your goat this month so far? Which evil political, cultural, social, musical, religious and other phenomena need condemnation? (Or […]
Posted in Feminism, Levity | Tagged Condemn it!, Film-TV-Video etc, gender & equality | 55 Responses
By Kim on January 3, 2008
I was thinking of calling this post "Queering monogamy", but maybe that falls foul of a pr0n filter or something. But I certainly want to talk about "family values". One thing that never seems to rise to the surface when […]
Posted in Culture, Feminism, Life, Politics, Relationships, Sexuality, Women | Tagged Culture Wars, Ethics, gender & equality, politics & govt
By Anna Winter on November 20, 2007
There's a greater focus on the role of the Senate since the Howard Government gained control of both Houses. That's a very good thing, and let's hope it continues. Most of the Senate focus has been on the importance of […]
Posted in Federal Elections, Feminism, Health, Policy, Science | Tagged Australian Democrats, Australian Greens, Federal election 2007, gender & equality, Natasha Stott-Despoja, politics & govt
By Paul Norton on November 8, 2007
Today (Thursday) ninemsn's Passion Pulse poll is asking for responses to the following statement by Julia Gillard: I think people want to see women stepping forward and taking a fair share of all the roles in politics. As might be […]
Posted in Federal Elections, Feminism, Media, Polls | Tagged Coalition, Federal election 2007, gender & equality, Howardia, John Howard, Julia Gillard, politics & govt